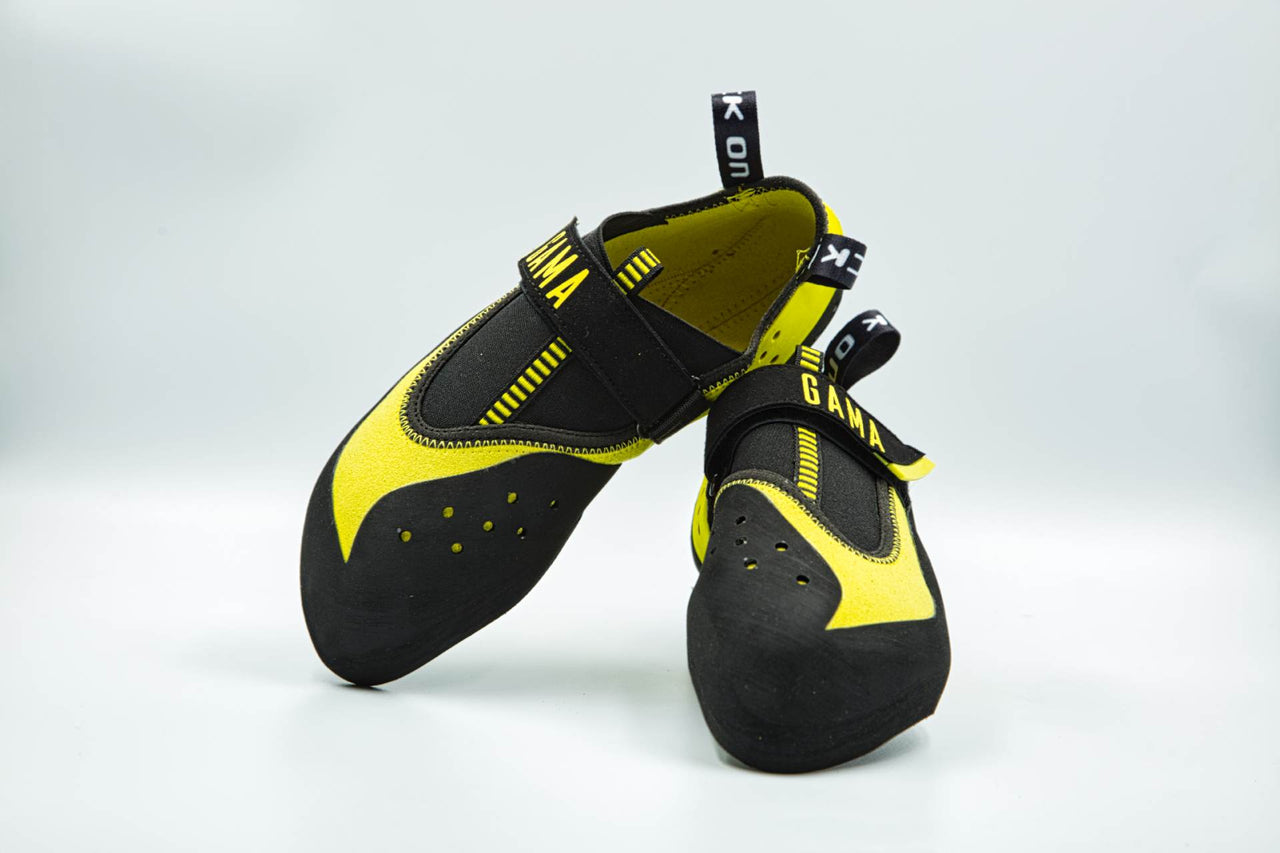 GAMA

Drop the drama and pick up the Gama!

The Gama offers high-performance and technical proficiency in a 100% synthetic model with a combined adjustable strap and elastic.

Ideal for your toughest problems, indoors and out!
100% synthetic uppers

Adjustable Strap + Elastic

Acopa RS II Rubber

Best Fit: Medium to Wide Feet
Moderate Camber
Sizes are US men's. For women, we recommend your street shoe size -1.
For split-size orders please email us at  info@acopaoutdoors.com with your model and size requirements. We'll make it happen!
Prices do not include Shipping & Handling. Please allow 2-4 weeks for delivery.