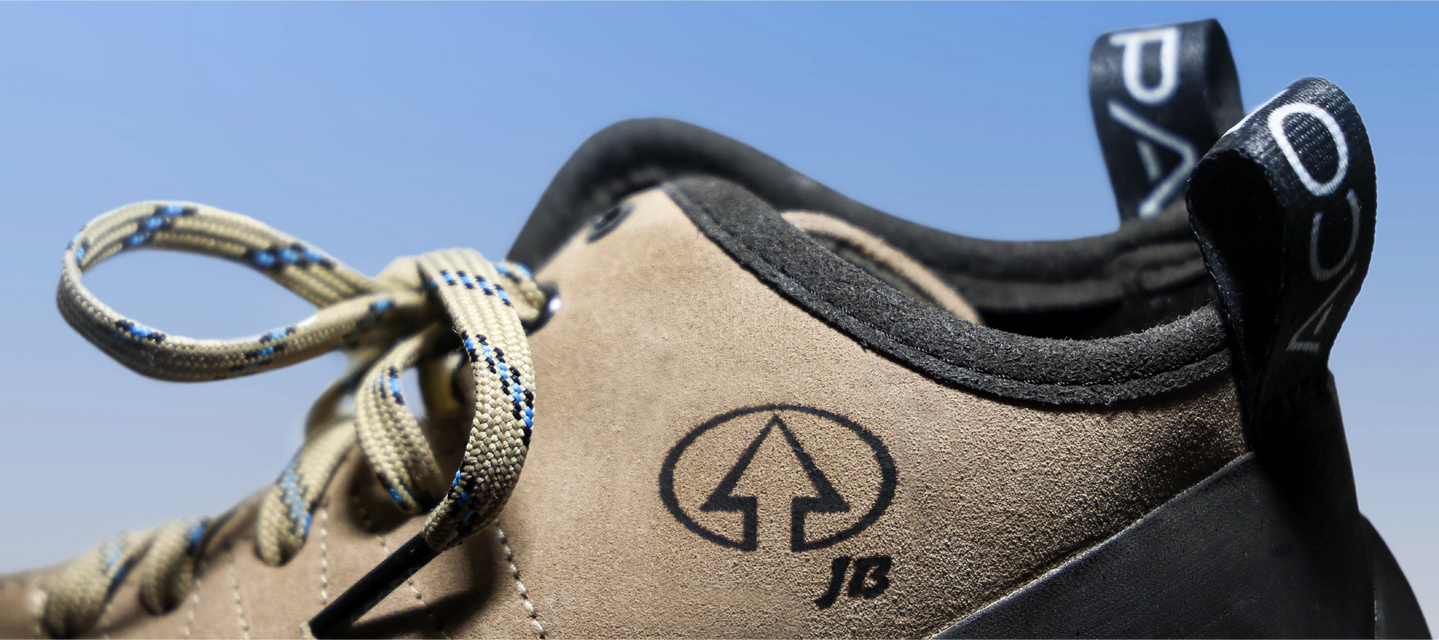 VISION
Ethics & freedom, effort & fun, courage & fear; go hand in hand. They need each other, make each other possible. There is no courage without fear, nor ethics without freedom.
BALANCE
At Acopa, we believe that tradition & innovation, comfort & performance; also go hand in hand. Tradition nurtures innovation. Performance requires comfort.
MISSION
We will bring you only top-quality, high-performance shoes and gear that help you push your limits. We will uphold a tradition of artisanal craftsmanship while pushing innovation ever forward.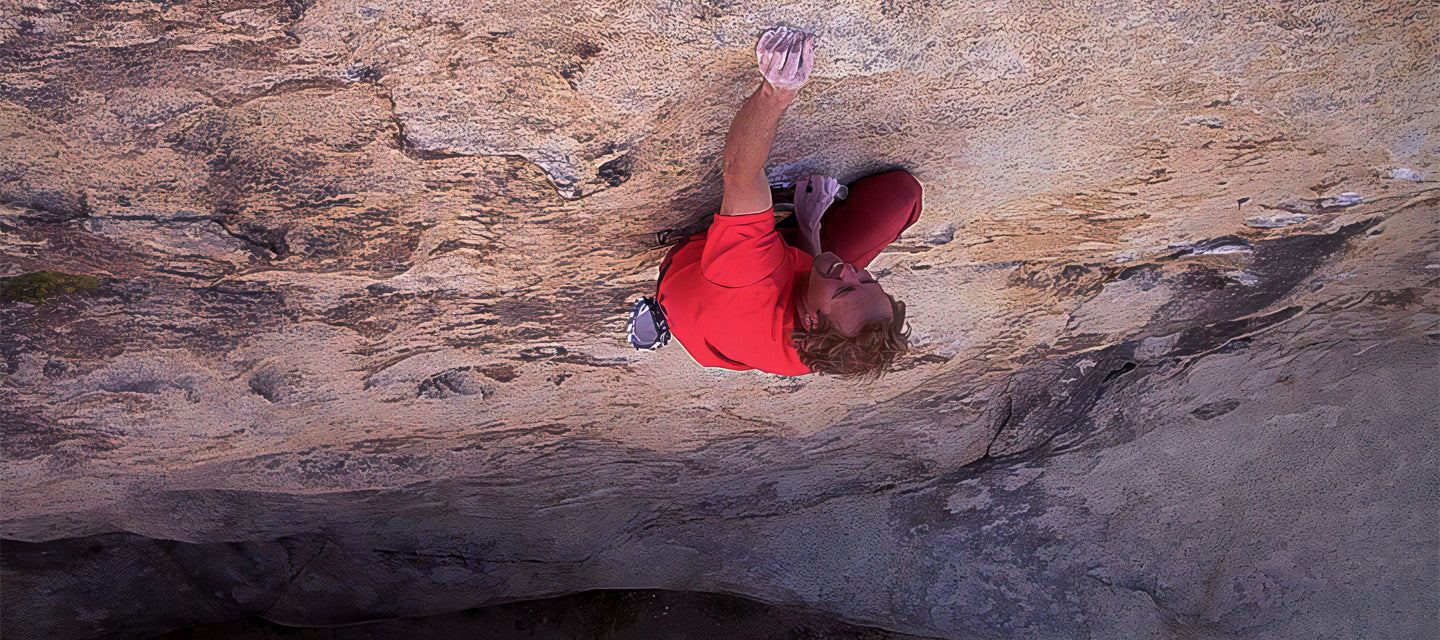 HISTORY
All cimbers stand on the shoulders of those who climbed before them. Acopa will strive to foster an appreciation for the history, ethics, values and traditions of the mountains, as well as for climbing's legendary pioneers.
IT'S A NEW GAME
YOU DREAM, WE BUILD
For the first time ever, you can design your own rock climbing shoes and see what they'll look like on screen as you customize them and make changes!
Purple or blue? It's up to you. Choose leather or synthetic, lined or unlined, uppers & trim colors, split-sizing and more.
Have fun creating your dream shoes! When you're ready, just hit the button and we'll make them real!
Visit our Custom Design Studio & start designing your dream shoes now!
ACOPA ROCK CLIMBING SHOES - FULL 1 YEAR WARRANTY
THE NOVA
Bouldering, High-Performance & Competition
Highly-technical, highly-precise and 100% leather-free, The Nova is the new definition of high-performance.
It features a generous slab of Acopa rubber over the forefoot and an easy to hook heel design. A single point, 4-way adjustable fitting system wraps the shoe around your foot like a glove, while the soft, wide tongue holds it comfortably and securely in place. A one-of-a-kind midsole system delivers sensitivity without compromising comfort.
High performance never felt so good!
Take the next step. Step up to Acopa.
A NEW DAY
While much has changed since 1997, some things haven't.
Acopa is, as it always was, a company of climbers, founded by climbers, for climbers.
Today, as always, we build only comfortable, top-quality, high-performance rock climbing shoes to help you push your limits ever further.
Check out our updated renditions of your favorite classic Acopa models and order today for immediate delivery anywhere in the world.
THE REAL DEAL
Designed specifically for the big walls of Yosemite the JB, like its namesake, is the real deal.
It is a no-nonsense, high-performance, full high-top trad shoe; perfect for long routes requiring all types of climbing and ideal for first ascents.
Reach new heights with the best high-top out there; the mythical JB.
COMMITMENT & RESPONSIBILITY
WHY WE CARE
Climbing puts us in touch with Nature in a way few other pursuits ever could.
Approach-walks, contact with the rock, expansive summit views, the gradual and difficult nature of upward progress; all contribute to an increased awareness and appreciation of the environment in which we climb.
Acopa will continue to undertake and support efforts to minimize the negative impact climbing has on the environment, such as Yosemite Facelift and other local clean-up events.
As climbers, we also look out for each other and help each other as much as possible.
That's why Acopa also supports and will continue to support initiatives to increase awareness, safety and inclusiveness in climbing, such as Outdoor Outreach and Climb Smart.
PURPOSE & PRINCIPLE
WHY WE'RE BACK
We are back because of you; thanks to you. Your loyalty and support made it happen. 
In return, we offer our commitment to performance-oriented design and top quality craftsmanship. Our history, ethics and values guide us. The future beckons. Our Mission is clear.
"Acopa will bring you only top-quality, high-performance shoes and gear. We will uphold a tradition of artisanal craftsmanship while pushing innovation ever forward. We will make the best rock climbing shoes in the world."
THANK YOU!